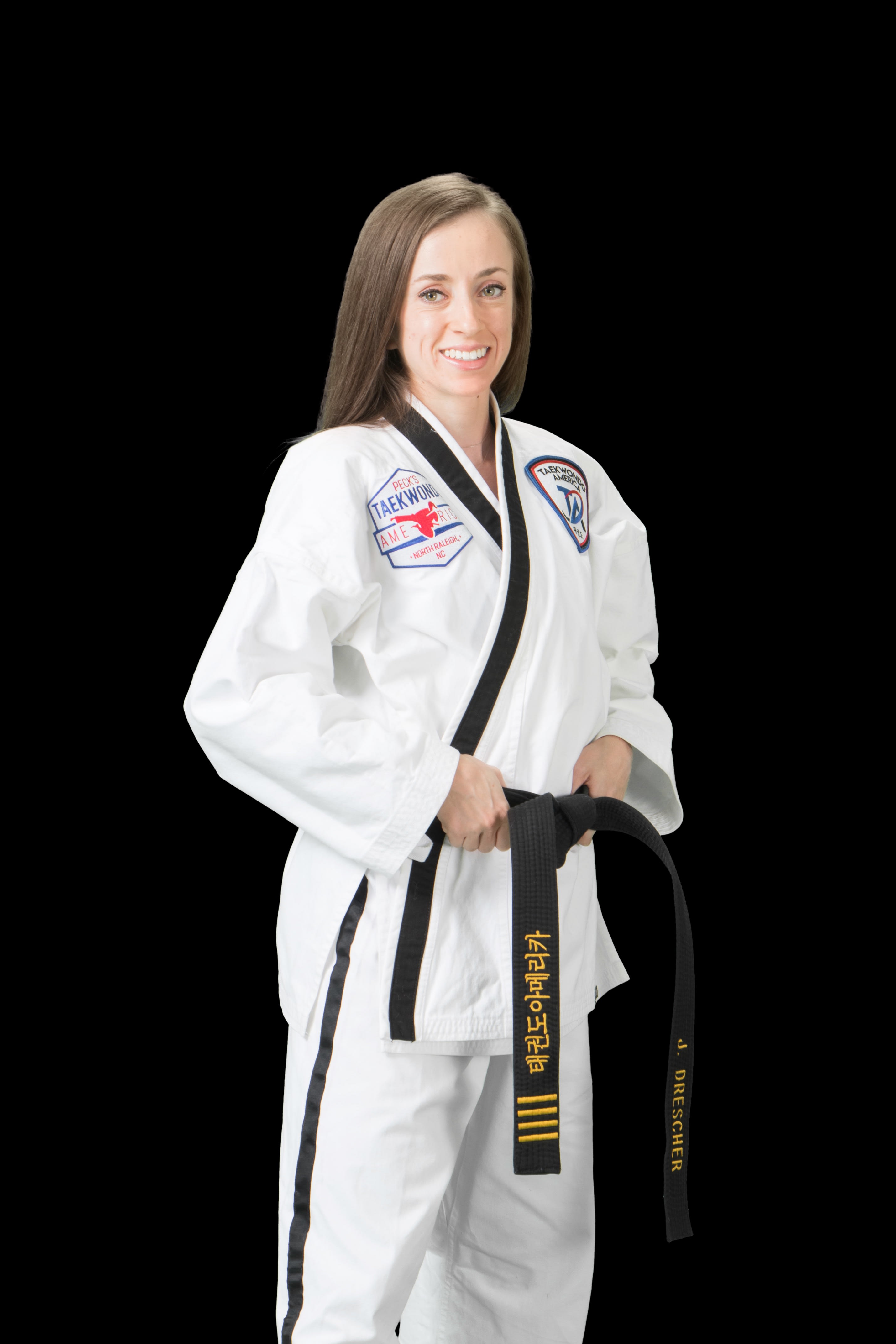 Jamie Drescher
Ms. Jamie Drescher is a 4th Degree Senior Black Belt and the head instructor of the junior program at Peck's Taekwondo America in Raleigh, NC. In the year 2000, Ms. Drescher started Taekwondo in New Jersey under the direction of Mr. Paul. In 2015, she moved to Raleigh and began training under the direction of Ms. Julee Peck. In 2017, she became a certified instructor with Taekwondo America. Ms. Drescher was appointed the role of head instructor, for the Morrisville location, in December 2018. She was also the 2018 Instructor of the Year.
In July 2017, Ms. Drescher represented Team USA Taekwondo and earned a bronze medal in sparring at the World Maccabiah Games in Israel. In July 2022, Ms. Drescher represented Team USA Karate and earned a bronze medal in forms and a silver medal in sparring in Israel.
In May 2023, Ms. Drescher competed in the Master Experience sparring tournaMEnt with the top 12 ranking women in the organization from the previous year.